Dyslexia Friendly Kite Mark
Dyslexia Friendly Kite Mark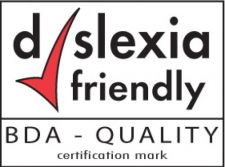 In 2008, 2011,2014 and 2017 Omagh County P.S. was assessed by the British Dyslexia Association and awarded the BDA Quality Mark.
The BDA believes that dyslexia friendly practice not just accommodates dyslexic individuals but results in good practice for everyone.
During the rigorous assessment we in Omagh County were commended on our high quality teaching and learning and the inclusive practice which was observed.
The school was also noted for excellent practice in promoting pupil confidence and self-esteem.
Dyslexia Parent Powerpoint
Omagh County Primary School, Campsie Rd, Omagh, County Tyrone BT79 0AJ | Phone: 028 8224 2642