Welcome to Year 3!
Our teachers are Mrs McMullan (Monday and Tuesday) and Mrs Mathers (Wednesday-Friday). Our classroom assistant is called Mrs Rankin.
We got off to an exciting new school year, with the topic 'I spy...'
Every week we enjoy having John from I.F.A teaching us football skills. Mrs McMullan takes us to the library each Tuesday and on Thursdays we go to the computer suite with Mrs Mathers. Learning is fun in Year 3 and we look forward to Friday afternoon when it's Golden Time and we get to go home at 2pm!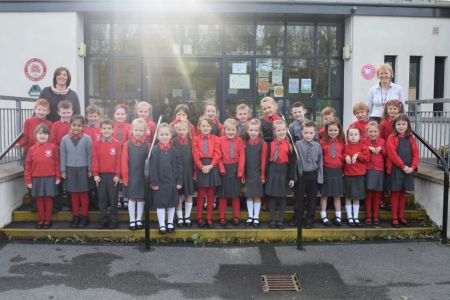 Our Latest Gallery!
Omagh County Primary School, Campsie Rd, Omagh, County Tyrone BT79 0AJ | Phone: 028 8224 2642