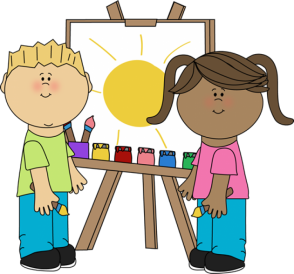 The Arts
Children are provided opportunities to engage in Music, Art and Drama, both as part of their curriculum and as after school activities.
Nursery and Foundation Stage children take part in the a wide variety of musical programmes including the Musical Pathways, Primary Movements and Music Express where the children participate in singing games and general music- making which aids all areas of a child's development. Year 5 also have whole class tuition in the violin and cello.
We have two choirs, a Junior Choir (Year3 and 4) and a Senior Choir (Year 5-7) These choirs participate in a number of both school and local community events
Tuition by WELB peripetatic staff in woodwind/brass and stringed instruments is also available to pupils.
The WELB Brass/Woodwind band and the WELB Junior Youth Orchestra rehearse in our assembly hall on Mondays and Thursday respectively, and are attended by many of our senior pupils.
Children are encouraged in the dramatic arts as part of the normal curriculum and through participation in-
Primary Movements
Musical Pathways
Music Express
Year 5 Instrumental Tuition
Junior Choir
Senior Choir
Class Assemblies
Harvest
Christmas Carol Service
School Productions
Year 6 and 7 weekly Art tutor
after school Music and drama clubs
Omagh County Primary School, Campsie Rd, Omagh, County Tyrone BT79 0AJ | Phone: 028 8224 2642