Congratulations Christina!
27th Jun 2022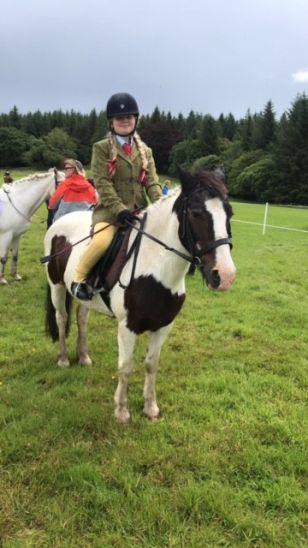 Room 5 were bursting with pride when Christina told us that she would be taking part in Enniskillen Horse and Pony Show. So, you can only imagine how proud we were when she told us that she and the much loved Small Patch placed third in one of the classes they entered!
Doesn't she look smart in her horse riding attire.
We look forward to hearing of her adventures over the summer and wish her all the best!
Room 5
Omagh County Primary School, Campsie Rd, Omagh, County Tyrone BT79 0AJ | Phone: 028 8224 2642