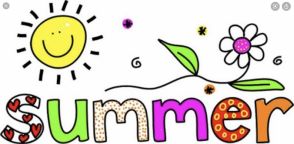 Thought for the week!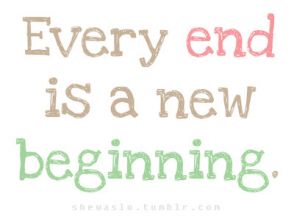 Thought for the week!
"What feels like the end is often the beginning"
George Elliott
Principal's Message
Dear Parents,
We made it!
I just wanted to say a huge 'thank you' for your support and hard work over the past months. Home Learning has been a steep learning curve for us all but it has been made so much easier with your enthusiasm and patience.

As has so often been said, this has been such an unprecedented time and while we would hope never to go through this again, I hope each family can take away many positives from the experience. Time with children, learning new skills, taking up new hobbies and enjoying lots of outside time which we wouldn't normally get in our working day are some of the benefits we've enjoyed.

Undoubtedly the hardest thing for us in school has been not seeing the children. Thank you for keeping in touch – I've really enjoyed seeing all the pictures, receiving emails and chatting on the phone!
We are delighted to have received guidance from Peter Weir re Restarting School in September. Our aim was and is to get as many children back to school as soon as possible. We want our children's return to school to be a positive experience and that they are returning to a happy, safe, secure environment.
To this end we will be sending out information concerning the start of the school year. We appreciate you all want to know what September will look like as soon as possible.

I wish you all a lovely summer and I look forward to seeing you all when we get back to school.
Many thanks again.
Best wishes
Jill Funston
20 June 2020
Dear boys and girls,
We are on our last full week of Home Learning! Well done for working so hard and completing your activities each week. I have loved seeing your work and hearing about how you have been getting on. Be sure to thank the grown ups at home who have been helping you.

There are lots of fun activities for you to try this week. Monday 22nd is our Sports Day. You will have no Home Learning that day! Join in the live stream sports day. Find out more at www.ActivityNI.co.uk .

It's hard to believe that when you come back to school you will be in a new class and our Year 7 children will be in a new school. Sometimes children can feel worried or nervous about going to a new class but I want to reassure you that we are all one big happy family in Omagh County and we will be doing our best to make sure you feel happy and safe. Also I know the Year 7 boys and girls have been visiting their new schools last week or are going this week. I know they too will be both excited and a little nervous, but I know they are well ready to take this next step in their learning journey. Also remember Year 7 boys and girls, every other Year 7 boy and girl feels exactly the same, and you have the added advantage of recognising familiar faces from Omagh County PS.
Thank you all for being such a wonderful group of boys and girls. I hope you all have a lovely summer break with your families and I'll see you all when we get back to school.
Stay safe and have fun.
Lots of love,
J Funston
Omagh County Primary School, Campsie Rd, Omagh, County Tyrone BT79 0AJ | Phone: 028 8224 2642